Improve Server Performance and Utilization
As hardware ages and software applications need to be upgraded, organizations are often faced with costly migrations and complicated solutions. By transitioning your servers to a virtualized environment, you allow for reduced hardware costs, increased flexibility of systems and additional data security options – and you gain a reliable, lower cost alternative.
LammTech has the knowledge and experience to help your organization choose a virtualization solution that best fits your business and then implement it with minimal interruption to productivity. It can help reduce the number of servers your organization needs by optimizing the resources of a few servers versus purchasing several purpose driven servers.   Purpose-driven servers rarely use the power that they can provide which is where virtualizing several servers on a hardware platform make sense for your key line of business applications.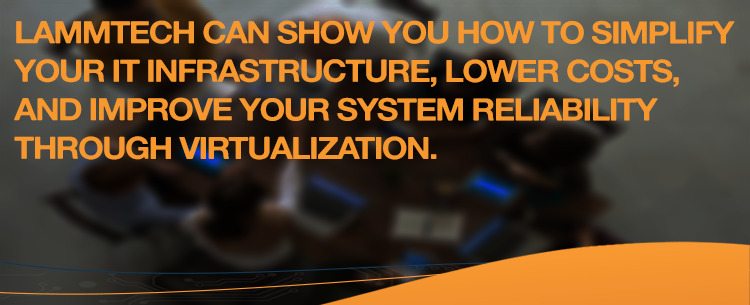 Our solutions are designed with your business in mind. Give us a call to find out more, and start taking advantage of what this solution can offer your business.