Manage your business risk with a trusted partner
Data security and network intrusion are becoming more prevalent, and you're only as safe as your weakest link. This is why businesses are taking action and partnering up with network security specialists like LammTech.
Our team uses tested procedures to determine the required security policies for your network. We identify gaps and breaches in your networked systems, patch them, and implement tools against threats, to prevent them from occurring again.
There were an average of 270 attacks per companies surveyed over the year, a 31% increase over 2020.
Credentials are involved in more than 60% of Data Breaches.
Source: Verizon 2021 DBIR via Kaseya
With Network Security and Compliance services from LammTech, you get a solution that will give you the peace of mind to stop worrying about the safety of your business—for good. Our total solutions for network security mean defending your business from online threats is more cost-effective than you ever thought possible. Plus, you'll never again have to stress over keeping your business compliant when it comes to the privacy and backup of your sensitive information.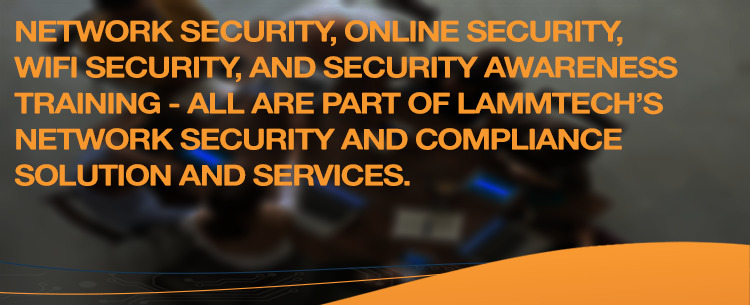 Comprehensive Solutions to Mitigate Your Risk