LammTech's Courtney Hicks has been named to the annual Sedalia Democrat's 20 under 40 list.
20 under 40 is a celebration of young people, age 40 and younger, in West Central Missouri who are contributing to their community through business, education, civic involvement, and community service. Through nominations from the community and the Sedalia Democrat staff, the newsroom narrowed it down to the 20 under 40 group for 2019. These young citizens are helping create a bright future for our area.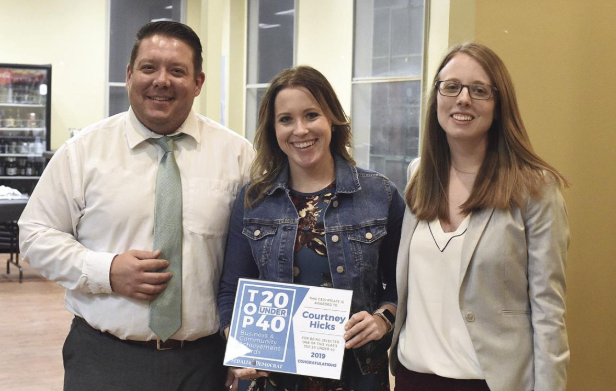 Courtney is the Marketing Director for LammTech and has committed herself to her work and becoming a volunteer for a number of civic organizations.  She is a member of the Sedalia Lions Club, a committee member for the Boys & Girls Clubs of West Central Missouri and volunteers for Paul Klover's Top Soccer Program.
"We are very proud of Courtney and her accomplishments," said Robert Lamm, owner of LammTech, "she's a valued part of our team as she brings energy and enthusiasm to everything she does.  Courtney does an outstanding job representing the values of LammTech while interacting with our clients, vendor partners and prospects with integrity and professionalism"